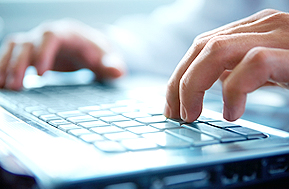 From an outside perspective, ecommerce development can often seem to consist mainly of technical matters. Things such as coding, programming and building websites are all clearly vitally important, but they are merely the tools which can be used in the service of a genuine creativity.
In the early days of ecommerce, the vast majority of websites consisted mainly on an online version of the company's catalogue, with perhaps a fairly primitive ordering system attached. As more and more trade shifted onto the web, however, the growth in traffic allied to exponential developments in computing technology meant that what was expected of an online presence became increasingly complex. Video and sound components, for example, became commonplace and tools such as Flash meant that pages were meant to be all singing, all dancing creations utilising the very latest technology to get the message across. If you work with an ecommerce agency in London, you'll be working alongside people who are well aware of the very latest developments in online commerce and, what's more, are likely to know full well exactly what new developments are destined to emerge in the immediate future. The key to effective ecommerce development, however, lies in knowing how to use this technology as a means of clear and simple communication. Creativity often lies as much in knowing what not to do, as it does in realising what you should be doing.
A clear example of this concept lies in the field of mobile web development. In the future, more and more of people's interaction with websites will be taking place via hand held applications, and one feature which people expect to be able to take for granted when using such devices is quick loading time. Too many features on a page, particularly too many large, code heavy items such as video clips, will slow down the time it takes the page to load initially. When someone is attempting to access your site whilst on the move, this delay could be absolutely fatal, leading to them clicking away from your site and onto another.
Bearing this in mind, a digital agency in London will work with you to create a site which matches the impact of something like an impressive video clip without taking anything like as long to actually load up.
When asked, most people say that the most important feature they look for when visiting a website is that it should be easy to find what they're looking for. It has to be remembered that creativity is as much about ease of use as it is about technologically dazzling content. Whilst fellow web developers may be impressed by the latest technology, the average user craves usability, and the technology should be utilised in a manner which means it becomes virtually 'invisible'. In short, a visitor to your site shouldn't notice that the navigation techniques you use are up to the minute, they should just find it extremely easy to get about, to search for what they want and, having found it, to create orders and purchases.
An ecommerce agency will use the latest web technology to create your online presence. The technology won't be used for its' own sake, however, or merely because it's the latest technique available, but it will be utilised in order to create a site which truly encapsulates the business you're running.